Here We Go Again: Apparently, it's just one of those years. We here in the Greater New Orleans Area now find ourselves "in the cone" for the 7th time this year. And while we more or less dodged bullets the first 6 times, it looks like this time Zeta is going to hit close enough to do damage. We can only hope it stays a relatively minor Cat 1 & weakens upon approach. But preparations are once again in order for those of us living along the central Gulf Coast. Members with family or other interests in the affected area are welcome to post on the new Hurricane Zeta Self-Help board

we just set up. Good luck & stay safe!
Msg

1100568

of

1167162

at

7/23/2019 12:23:20 PM

by
Is Beyond Meat Stock Beyond Expectations?


Posted on Tuesday, July 23rd, 2019 Chris Markoch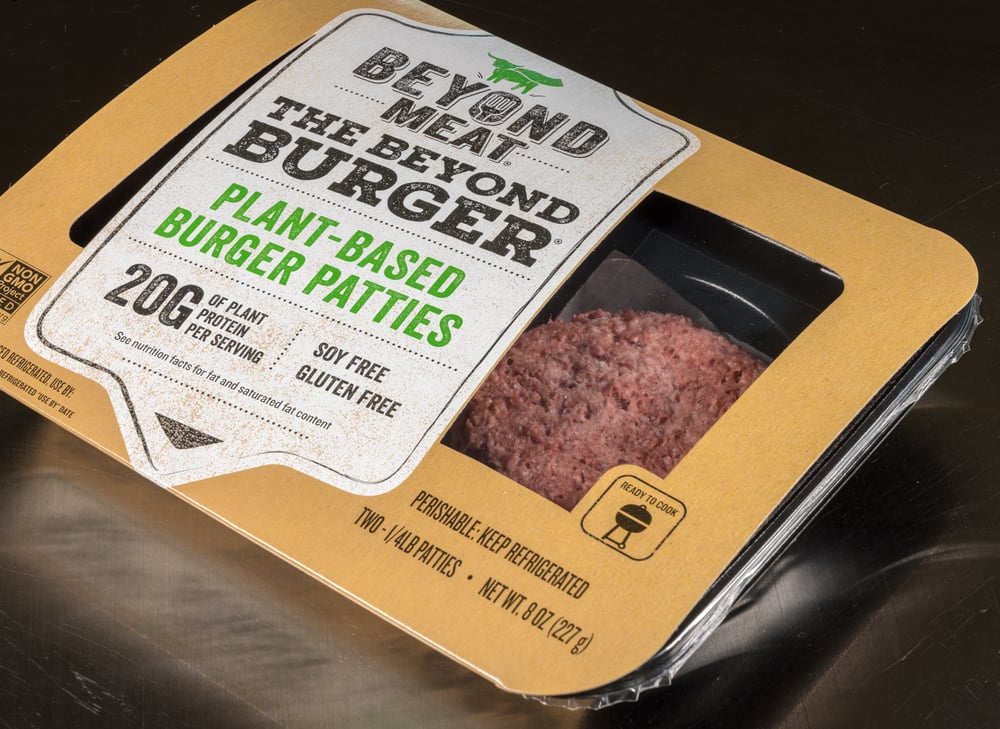 At it's Initial Public Offering (IPO) in May of this year, Beyond Meat (NASDAQ: BYND) had an offering price of $25 per share. To say the stock has outperformed is understating just a touch. The stock has exploded 693% since the IPO and, as of this writing, was trading at $194.20 just a fraction below its record high of $201.88 set on June 18 of this year.
So what's the beef with this stock?
The company is scheduled to release its second-quarter earnings on Monday, July 29. Analysts' expectations are for the company to post revenue of 52.7 million with an earnings per share of -$0.08. Interest and concern for this stock are running in about equal measure. So let's take a look at three reasons to love this stock and three reasons to be cautious.
Right product at the right time
One of the reasons why Beyond Meat is so popular is that it is delivering a product that, by consumer accounts, "looks, cooks, and tastes like meat" but is 100 percent plant-based and claims to have the same protein benefits as a beef burger. According to a survey by the NBD Group, 18 percent of Americans are looking to reduce their meat intake. This puts BYND's product in the right place at the right time. And speaking of being in the right place at the right time, consumers can find Beyond Meat's product in the same place they would buy traditional meat products. And if that wasn't enough, restaurant chains are taking note. Tim Horton is one notable chain that is introducing a Beyond Burger that will use the Beyond Meat product. Blue Apron is also planning to introduce meal plans that include BYND products as it looks to gain traction in a competitive space.
What if burgers are just the beginning?
Beyond Meat would be an appetizing stock if it was only about burgers. But that's not the plan. The company is planning on introducing new products including bacon and chicken cutlets. The trend towards healthy eating is not likely to end soon – and millennial investors are showing that they invest with their convictions. If Beyond Meat remains in their good graces by delivering environmentally friendly, sustainable products – that also deliver on taste – than analysts may have to rethink everything they are projecting about the company's potential growth
They are getting efficient quickly
Higher margins mean higher profits. Beyond Meat had a gross margin of 20% in 2018. Analysts are projecting that number to be 28% by the end of 2019 and up to 31% by 2020. A longer-term outlook shows this number up to 35%.
Those are all very good reasons why Beyond Meat is a serious player is hard to overlook. But every story has two sides and there are some reasons why you may want to proceed with caution.
What is the proper valuation?
Investors want to know what a company's stock is really worth. For mature companies, they have various ratios that are tried-and-true metrics. The problem with Beyond Meat is the traditional metrics don't apply. P/E ratio and Discounted Cash Flow don't work because the company is not profitable yet and has no free cash flow. What is the implied fair value for their stock? It's hard to say for certain.
What will the market for their product really be?
The meat industry as a whole was $1.4 trillion in 2018 and is projected to grow at approximately 1.5% per year. That means that by 2029, the industry could be worth $1.65 trillion. Here's where things get fuzzy. If you make the assumption that approximately 50% of the meat industry's products can have a plant-based substitute it would put the potential plant-based meat alternative market at around $825 billion. How many consumers would be willing to make the switch? If you make a further assumption that there could be a 10% market for these products ($82.5 billion) of which Beyond Meat may control 10% of that market that would put the potential revenue of $8.2 billion. Today the company is worth $12 billion. That's where some confusion exists, particularly since analysts are projecting a decline in revenue growth from 163% in 2019 to just 58% in 2020 and 50% per year in 2021 and 2022.
There is a lot of short selling
Perhaps the biggest reason to be careful about moving forward with BYND is that there is a heavy amount of put options being placed on the stock at its current price. While there is a heavy volume of call options as well, it simply means that investors aren't sure which way this stock is likely to break in the short term.
Beyond Meat is more than a speculative stock. In fact, it's a lot more. But anytime you are considering investing in a stock that is climbing this fast off its IPO without yet showing a profit there is room for concern. Much of the concern for Beyond Meat depends on how you forecast their market going forward. You'll have to do your homework and dive into the fundamentals to decide if the time is right for you to switch to Beyond Meat.