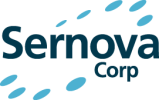 LONDON, ONTARIO / TheNewswire / May 21, 2019 - Sernova Corp. (TSX-V: SVA) (OTCQB: SEOVF) a clinical-stage regenerative medicine company, today announced the appointment of Ms. Deborah Brown to its Board of Directors.
Ms. Brown has extensive leadership experience with more than 20 years in senior management roles at a number of pharmaceutical companies and currently serves as a Managing Partner at Accelera Canada Ltd. She served as President of EMD Serono, a division of Merck KGaA, Executive Vice President at Serono US, General Manager, Director of Marketing, and Business Unit Director at Serono Canada and Manager, International Regulatory at Pasteur Merieux Connaught. Ms. Brown is a former Board Chair of Rx&D (now Innovative Medicines Canada) and as a Director of the Board, oversaw the 100th anniversary of the association and the launch of the Canadian Innovation Timeline promoting the contributions Canadian researchers have made to the discovery and advancement of life science research. Ms. Brown is also a former board member of BIOTECanada. Ms. Brown holds an MBA from Ivey School of Business. She sits on the board of several corporate and not-for-profit organizations, including Life Sciences Ontario and the Hamilton/Burlington SPCA.
"Deborah's nomination comes at an important time as we expand the breadth and experience surrounding Sernova to help support our clinical development programs, regulatory affairs, R&D, and business development strategy," said Mr. Frank Holler, Sernova's Board Chair. "We'd also like to thank Bruce Weber, who is stepping down as a director, for his positive contributions to Sernova during his seven years as Board of Director member."
Management resolutions at the AGM were approved by a majority of shareholders who voted, including the election of the directors, Frank Holler (chair), James Parsons, Deborah Brown, Jeffrey Bacha, and Philip Toleikis; approval of the stock option plan and amendments and approval of Davidson and Co. LLP as Sernova's auditor. Additionally, the TSX Venture Exchange (the "Exchange") has accepted the Plan for filing, as approved by shareholders at the AGM.
About Sernova Corp
Sernova Corp is developing regenerative medicine therapeutic technologies using a medical device and immune protected therapeutic cells (i.e. human donor cells, corrected human cells and stem-cell derived cells) to improve the treatment and quality of life of people with chronic metabolic diseases such as insulin-dependent diabetes, blood disorders including hemophilia, and other diseases treated through replacement of proteins or hormones missing or in short supply within the body. For more information, please visit www.sernova.com
For further information contact:
United States:
Danny Matthews
Solebury Trout
Tel: (646) 378-2928
For investor inquiries and media inquiries in Canada:
Dominic Gray
Sernova Corp
Tel: (519) 858-5126
Ray Matthews & Associates
Tel: (604) 818-7778