(via TheNewswire)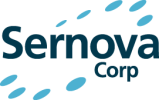 Ongoing Safety of Sernova's Clinical Trial Confirmed
London, Ontario - TheNewswire - February 10, 2020 - Sernova Corp (TSXV:SVA) (OTC:SEOVF) (FSE:PSH), a clinical-stage company and leader in regenerative medicine therapeutics is pleased to announce that the independent Data Safety Monitoring Board ("DSMB") completed its first interim analysis of the ongoing Safety, Tolerability and Efficacy Study of Sernova's Cell Pouch(TM) for Clinical Islet Transplantation Phase I/II clinical trial in patients with severe hypoglycemia unawareness.
The DSMB did not raise any concerns regarding safety and recommended the continuation of the study.
"We are very pleased with the recommendation of the DSMB. In light of this positive assessment, Sernova continues the trial as we carry on compiling safety and efficacy results from our treated patients along with advancing further patient enrollment at the University of Chicago," said Dr. Philip Toleikis, President and CEO of Sernova. "We thank the DSMB for its diligence, guidance, and support as we continue moving forward with our mission to provide people suffering from diabetes and other chronic diseases improved treatment options and a better quality of life."
The DSMB is an independent group of clinical research experts who review the accumulated safety data throughout the clinical trial to safeguard the safety and interests of participating patients while ensuring the scientific validity and integrity of the trial. This interim analysis was the first of three planned DSMB reviews of this clinical trial.
ABOUT SERNOVA'S CLINICAL TRIAL
Sernova is conducting a Phase I/II non-randomized, unblinded, single-arm, company-sponsored trial to assess the safety and tolerability of islet transplantation into the company's patented Cell Pouch in diabetic subjects with hypoglycemia unawareness. The secondary objective is to assess efficacy through a series of defined measures. Patients enrolled in Sernova's clinical trial are incapable of producing c-peptide, a biomarker for insulin produced by islet cells.
Eligible subjects are implanted with Cell Pouches. Following the development of vascularized tissue chambers within the Cell Pouch, subjects are then stabilized on immunosuppression and a dose of purified islets, under strict release criteria, transplanted into the Cell Pouch.
A sentinel pouch is removed for an early assessment of the islet transplant. Subjects are followed for additional safety and efficacy measures for approximately six months. At this point, a decision will be made with regards to the transplant of a second islet dose with subsequent safety and efficacy follow up. Patients will be then further followed for one year to assess longer-term safety and efficacy.
For more information on this clinical trial, please visit www.clinicaltrials.gov/ct2/show/NCT03513939. For more information on enrollment and recruitment details please visit www.pwitkowski.org/sernova.